» Yamaha P-125 Digital Piano
Yamaha P-125 Digital Piano
Untuk info lebih lanjut dan pemesanan langsung silakan klik link berikut https://wa.link/pmfxv3
Authentic piano playability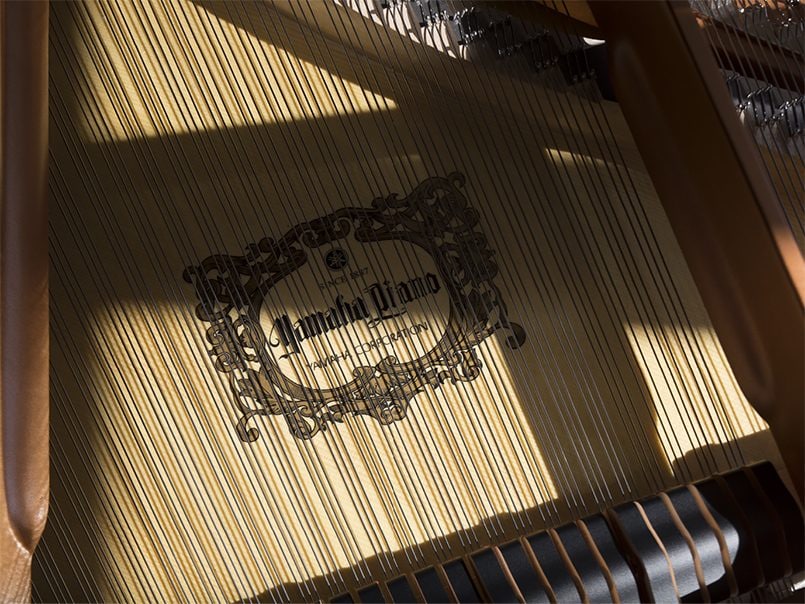 Piano quality only possible from Yamaha
Yamaha's unique Pure CF Sound Engine is the result of over a century of acoustic piano craftsmanship combined with state-of-the-arttechnology and expertise.
Yamaha is the industry leader in digital piano technology, and you can hear this in the sound of digital pianos that utilise the Pure CF engine. P-125 includes the sound of the renowned Yamaha CFIIIS 9' concert grand piano and is faithfully reproduced, allowing for incredible dynamics and expressiveness making Pure CF equipped digital pianos worthy of the Yamaha name.
A Graded Hammer Standard (GHS) 88-key piano keyboard provides a heavier touch in the low end and lighter touch in the high end, and is similar to the acoustic piano.
Authentic Piano performance space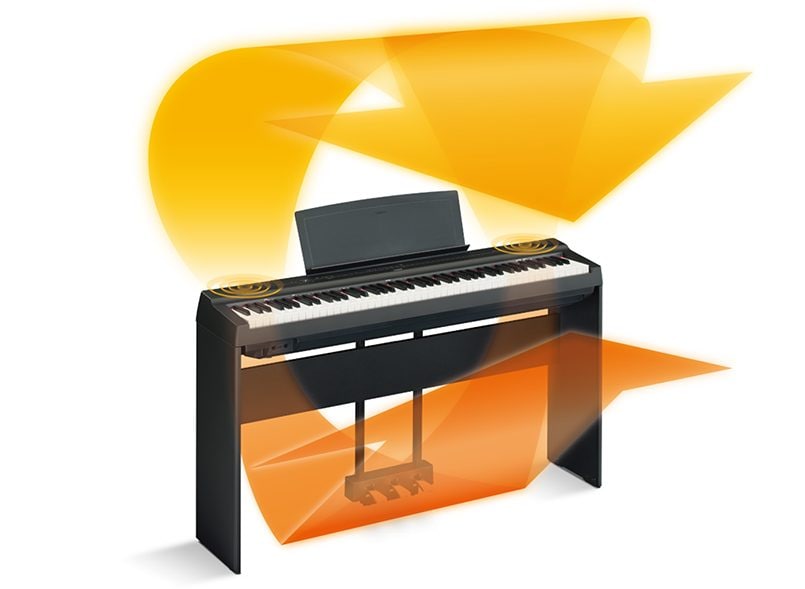 The newly improved 2-way speaker system produces an expansive piano sound in both upward and downward directions.
This enables the player to enjoy a rich sound field as though you were sitting in front of an acoustic piano.
The Stereophonic Optimizer—a new kind of headphone experience
When using headphones, the Stereophonic Optimizer lets players enjoy the same dispersed sound heard when sitting in front of an acoustic piano. With the Stereophonic Optimizer, Voices sampled from acoustic pianos appear to come from the body of the instrument.
This provides a comfortable, natural experience that eliminates the downsides of performing with headphones.
Go and Play—Anywhere
The P-125 is light and compact for easy portability.
With the dedicated softbag, you can bring P125 everywhere you want.
Optimal sound on the table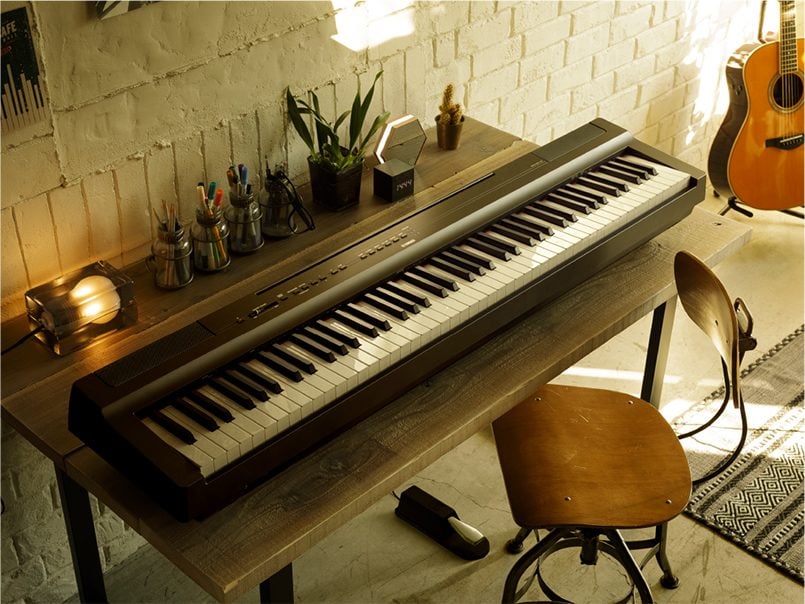 The new "table EQ" feature enables the player to maintain optimal acoustics, so even if you play on a hard, flat surface, you can get the best possible sound.
Bass and Drum beats are right on time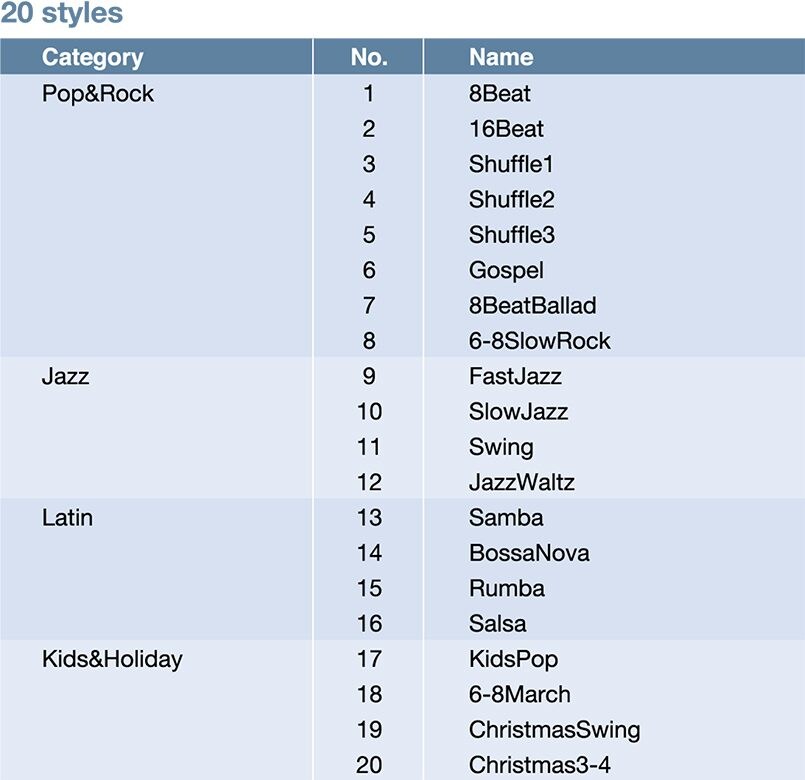 P-125 has on-board Bass and Drum tracks that keep your playing in time. There's a variety of rhythm patterns to choose from depending on the the vibe you're going for. From rock to ballads, use these rhythms to add an element of fun to your practicing, or simply use them as a virtual drummer for your performances.
Pengoperasian yang sederhana dengan menggunakan aplikasi Smart Pianist!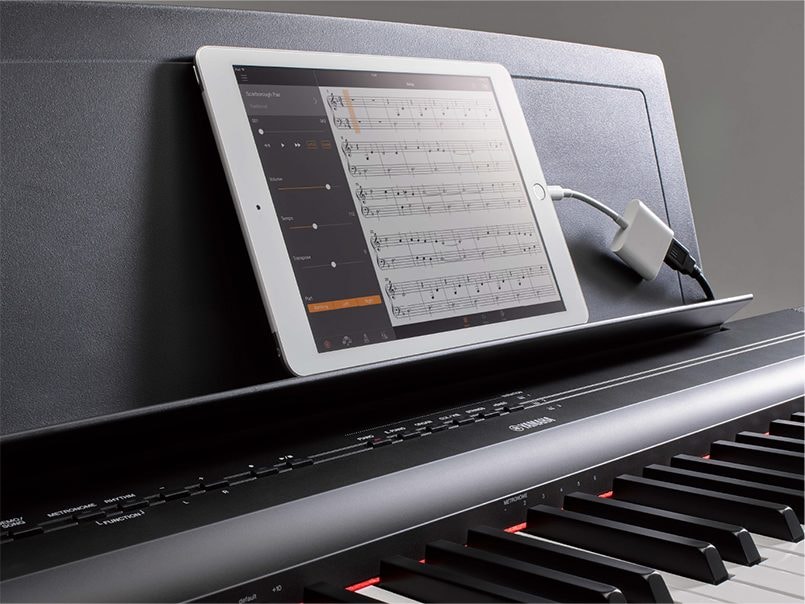 Aplikasi "Smart Pianist" memungkinkan Anda mengendalikan banyak fungsi yang ada pada piano digital Yamaha dengan menggunakan perangkat pintar Anda. Voice, irama, dan pengaturan lainnya dapat dipilih saat melihat layar, sehingga mudah untuk menikmati fungsi yang baru
Anda juga dapat menyimpan pengaturan favorit Anda yang dapat diaktifkan kembali secara cepat kapan saja. Anda dapat menemukan akor di track audio pada Perangkat Pintar Anda secara instan. Temukan cara baru untuk menikmati P-125, dengan menggunakan fungsi cerdas yang hanya dapat disediakan oleh instrumen digital modern
Sophisticated Design
The modest design of the P-125 was created with user accesibility in mind. With the goal of being as user-friendly and approachable as possible, every element of the P-125 is designed to help keep the player focused on their playing.
The minimal light reflection of its continuous surface and the understated speaker design all work to collectively achieve a beautiful and elegant finish.
There are no reviews for this product. Be the first one!
You need to login to review this product.